What am I supposed to do after Graduation? What kind of study will help me to get a job in MNC? You must have asked yourself these questions a lot of times at some point after graduation. Well, in India we are not determined by what we have studied. Our society is more concerned about what we do after completing our education. We are judged by the job and salary we get after college and not the skills or talent we have.
Most individuals find their real talent while studying in college, but not all of them follow their passions. With an intention to get big packages or secure job opportunities, most students prefer an MBA or other master's degrees after graduation instead of continuing with their passion. Besides, some individuals get settled with the mediocre jobs. Once you have done your graduation, you face the real world where various things are available for you. You have almost all the thoroughfares that are open to you after graduation.
In this blog, I will uncover some interesting career options available for individuals after graduation:
Explore an Artist in Yourself
In India, we don't mix our passion and profession. But, what if our passion turns into our profession? It would be amazing to do the things you love instead of going with the crowd in high competition. Your passion can be anything such as writing, photography, painting, performing arts, yoga, and filmmaking. Remember 3 idiots? If you love capturing wildlife, explore your career in photography; if you like writing, be a writer; love to speak, be an RJ or VJ. So, you found your legs move with the beats, explore yourself in dancing.
If you think you can improve your skills with time and earn at least bread & butter with it, don't settle down for anything. Chase your dreams!
Join the Defense Services
So you think you don't have any skills or talent, but you want dignity, power, and respect. Join the Army, Navy, Air force, or other division of defense services. These services are exciting as well as give you a chance to live your life for the nation. Besides, it will provide your life with excellent facilities and high-paying at the same time. If you come from a technical background such as Engineering, you can join Defense services as technical staff or apply for good positions in the Air Force or neavy.
Take Inspiration from Others
Many students want to do something outside their respective fields after graduation. Some of them desire to start their own business, some yearn to write a novel, some wish to act in the theaters, or some want to create beautiful paintings. But, the actor/artist/writer/entrepreneur live in us gets lost in the crowd and never gets an opportunity to shine forth. Or, sometimes we feel a lack of motivation. In such cases, it may be helpful to take inspiration from people who met similar difficulties and overcame them.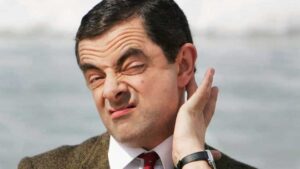 There is no limit to what a person can achieve after graduation. Rowan Atkinson (Mr. Bean), a great comedian has a master's degree in electrical engineering. Christopher Nolan – the director of Inception has never been to any film school. Famous Hockey player – Sandeep Singh got paralyzed after an accident and was on the wheelchair for a year. Still, he did not only recover from the severe injury but also established himself again and played the 2020 Hockey world cup.
Be a Change Maker: Fight for the Rights
Do you feel overwhelmed when you see someone fighting for the rights? If you want to do the same or bring some positive change in other's life, then start working with an NGO or begin your own. Social workers fight for justice, relieve people's suffering and improve communities while enhancing human well-being.
If you worry about what people will think about you and your profession, then stop thinking about them! What actually matters is how you see yourself, and how happy you are? If you respect your profession, you're going to the right track. Moreover, if you really want to do masters, make sure to choose the best college. It's also important to improve your communication skills and personality with time.
All the Best! Do the Best! Choose the Best!
Do share your views with me on what you think about the blog (in the comment section). Besides, share any other interesting career options available, which can be useful for the individuals.